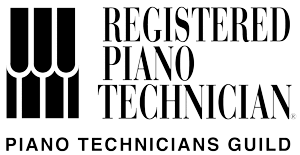 Michael E. Coplin is a piano technician serving NW Ohio, NE Indiana, and SE Michigan. He is a Registered Piano Technician with the Piano Technician's Guild. A Registered Piano Technician (RPT) has passed a series of rigorous examinations on the maintenance, repair, and tuning of pianos. Only RPTs are authorized by The Piano Technicians Guild to display the logo containing the words "Registered Piano Technician."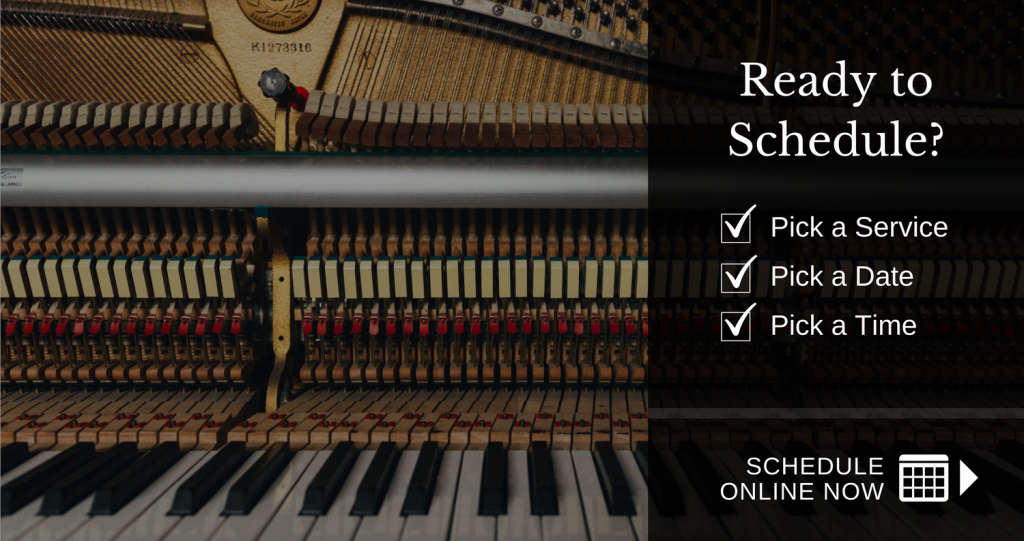 About Mike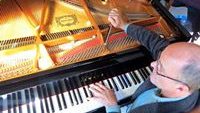 People ask me how I became a piano tuner. Here's my story. I was still in my twenties, married with two kids and working as a machinist. But I had a dream of owning a small music store in a small town somewhere and playing with different musical instruments all day long. A friend suggested I look into piano tuning as a sideline to that, and I discovered it to be a very interesting career and a good fit for my mechanical and musical skill set. I immediately joined the Phoenix Arizona Chapter of the Piano Technicians Guild (PTG) as an Apprentice member. I went to work under the tutelage of Jeffery Turner RPT and Jim Coleman Sr RPT tuning pianos for the world's largest Kimball dealer at the time. It was 1984 and I got paid $8.50 for store tunings and $35.00 for the general public. I passed the PTG exams in 1986 and have been an active member to this day, serving in various offices of my local Chapter.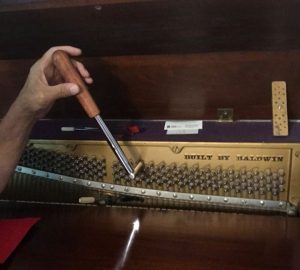 From the beginning I wanted to do all aspects of piano service. It is my continuing goal to provide "everything your piano will ever need," from tuning, regulation and voicing in your home, to workshop repairs such as sound board repair, pin block replacement, hammer and action replacement, restringing, and much more.
Located in bucolic Hicksville, OH, between Ft Wayne, IN and Defiance, OH, we cover a sixty mile radius that takes in some towns in southern Michigan.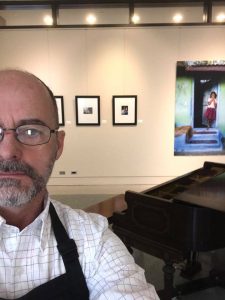 My greatest accomplishment has been to raise our children on one income, most of whom have become professional musicians in one way or another. I also have the privilege of working with many magnificent pianos and many wonderful musicians.
Some of the concert artists I have tuned for include Jim Brickman, George Winston, Umi Garrett, Dino, Michael W Smith, and the Five Browns. I service fine Steinway, Yamaha and Baldwin concert grands at Allen County Public Library Theater, Grace Point, Plymouth Congregational Church, the Niswonger Performing Arts Center in Van Wert, Ohio and the Williams County Community Concerts Association in Bryan, Ohio.